Press Release

For Immediate Release
New ULTRA X6000 Advanced Subtractive Technology to Make Its UK Debut at TCT
Scottsdale, AZ - August 28, 2019 - The new ULTRA X6000 laser cutting, drilling and marking system from Universal Laser Systems will make its UK debut at the upcoming TCT show.

The ULTRA X6000 laser technology is the latest must-have tool in modern digital manufacturing. Having access to both additive and subtractive digital technology gives designers, product development engineers and manufacturing teams the increased flexibility and capability to keep pace with accelerating product lifecycles and dynamic customer requirements. The ULTRA X6000 meets all the key attributes of rapid digital technology: wide material compatibility, high precision, and speed.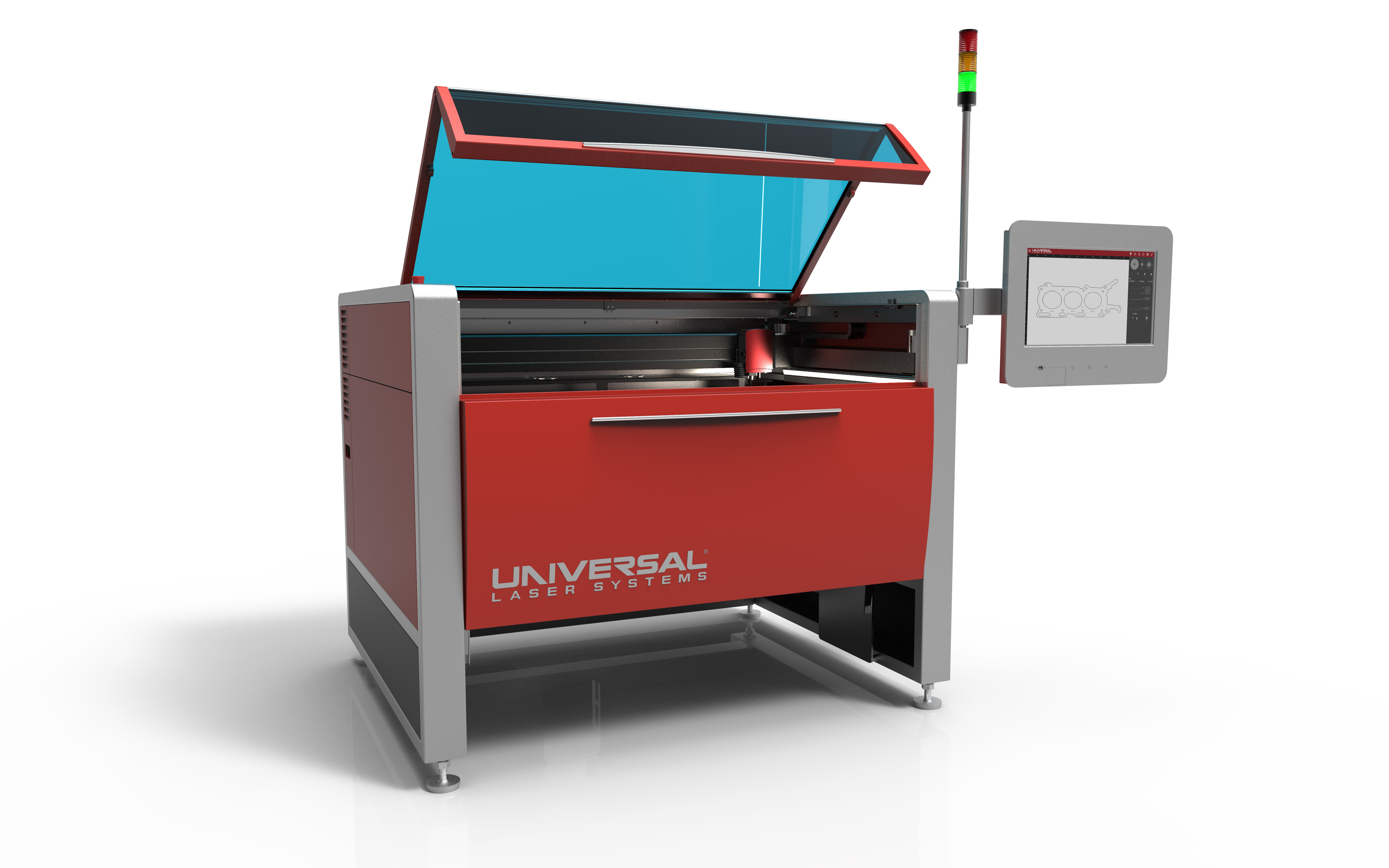 The new ULTRA X6000 from Universal Laser Systems will make its UK debut at TCT
At the core of ULTRA X6000 is the flexibility to process virtually any material by allowing users to select the ideal combination of wavelength and power for their application. The system supports up to 3 laser sources and wavelengths: CO2 in 10.6um & 9.3um and Fiber in 1.06um, with power options ranging from 10 to 150 watts. Using patented MultiWave Hybrid™ technology, the ULTRA X6000 is even able to optimize energy absorption by focusing any combination of 3 wavelengths, either consecutively or simultaneously, onto one focal point on the target material. This enables the system to process the broadest range of materials, including multi-layer laminates and complex composites.

Today, product designers, engineers and manufacturers alike demand high quality and finish even on prototype parts. The ULTRA X6000 addresses this by providing high baseline precision and extreme "tunability" to allow users to adjust the laser output to their application. The ULTRA X6000 is able to provide consistent and repeatable results through stable laser energy delivery and selectable power density. The ULTRA X6000 motion system also incorporates advanced path planning and addressable beam positioning as low as 2 um, which help maintain part dimensional integrity. The unmatched ability of the ULTRA X6000 to control and fine tune these critical laser parameters sets a new standard in processing quality.

Not only does the ULTRA X6000 produce quality results, it is also highly efficient. Throughput is optimized with a maximum beam positioning speed of 3810 mm / sec (150 in/sec) for vector processing and a maximum raster material processing speed of more than 7620 mm/sec (300 in/sec). Through advanced path planning and other features like material-independent autofocus, high quality results are consistently achieved in the shortest possible processing time.

Universal Laser Systems will be running live demonstrations with the ULTRA X6000 throughout the show, and company specialists will be on hand to discuss specific applications and advise on the integration of this high level non-contact level subtractive technology as part of a digital manufacturing strategy.

For those who wish to find out more about the ULTRA X6000 system ahead of the show, Universal Laser Systems has produced an informative article titled "Balancing The Digital Manufacturing Equation With Advanced Subtractive Technology"".

Universal Laser Systems can be located on Stand number D30 between the 24th and 26th September at the NEC in Birmingham.
Contact
Universal Laser Systems GmbH
Lerchenfelder Gürtel 43
1160 Vienna, Austria
+43 1-402-22-50